We are providing laser tongue tie and lip tie corrections in Utah County, we can help you.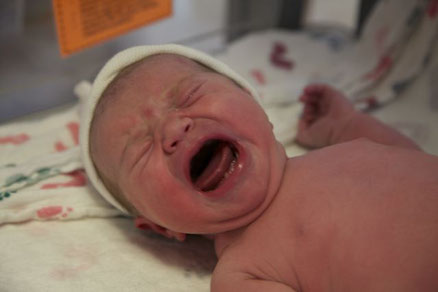 For my first blog post about tongue and lip ties I just wanted to start with a simple list of signs and symptoms of how a tongue/lip tie can affect breastfeeding. From this point on I may refer to tongue and lip ties as TOTs (Tethered Oral Tissues). I do that cause it's easier to type.
Here are 10 right off the top of my head:
1.  Your baby is not gaining weight, or he/she is losing weight (Failure to thrive) even though they are breastfeeding
2.  You hear popping, clicking, or sucking noises when your child is latched on to your breast or a pacifier
3.  Your baby is on and off the breast every 30 seconds and can't seem to maintain a solid steady feeding
4.  Your baby has a callous on his/her lip or both lips. 
5.  Your baby has flattened gum ridges
6.  Your baby is "colicky", cries often after feeding, and spits up often.
7.  Your nipples are "hamburgerized".  Sorry, they are very sore and breastfeeding causes you excruciating pain. In fact you dread letting your child latch on, but you do it anyway because you love him/her and you know it needs to eat. 
8.  You have mastitis
9.  Your nipple is flattened out after breastfeeding
10. After your baby eats your breast is still full of milk
As I was making this list (literally off the top of my head because I see it and hear it every day as I perform TOT corrections) I realized I need to get some pictures to include with the list.  I will make it a priority to do so.  If you are breastfeeding and you are experiencing any of the above, please consider contacting an IBCLC.  Once they have had a chance to help you, then contact us. Not all our mothers have an IBCLC before they come to our office, it just seems to be better when we are both involved. I'm not going to turn you away if you haven't seen an IBCLC, but I am going to strongly recommend it. I can evaluate your child properly for a TOT. I have the proper training and I know what to look for. I also know how to fix it and I have the best soft tissue laser to do it with.