Dr. Brad Strong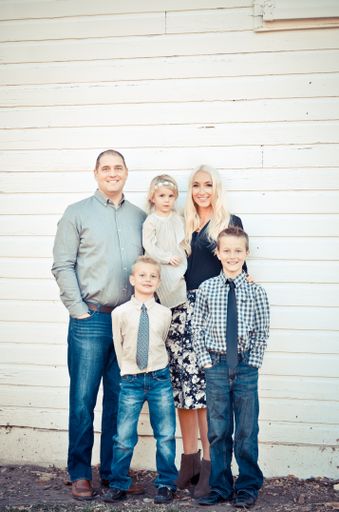 Dr. Brad Strong was raised in a small town in Utah.  He has always enjoyed participating in the community and sports. Dr. Strong's personal interests and hobbies were forged in the outdoors. His favorite past time is fly fishing. 
Dr. Strong attended BYU and graduated with a Bachelor's degree in Zoology.  Dr. Strong can often be found cheering on the cougars. 
Upon graduating from BYU Dr. Strong attended The Ohio State University College of Dentistry. It was a quality education in dentistry (and BIG 10 football). You can read more about Dr. Strong's training here.
While in dental school Dr. Strong had the wonderful fortune of meeting his wife Lezlee.  They have been together ever since that 2nd year of dental school. They now have 4 children, 2 boys and 2 girls. Dr. Strong enjoys spending his free time with his wife and children. They mean so much to him.
After graduating from dental school Dr. Strong started his own practice in Montrose, CO.  It was a great time and an excellent experience. While there Dr. Strong participated in extensive continuing education and grew in many ways as a dentist. He continues to value education and takes every opportunity to learn more about dentistry.
If you need a dentist in Gresham, call Gresham Dental Group and request an appointment. Gresham Dental Group provides high quality dentistry in a comfortable atmosphere.  Contact Info