Welcome to Strong Family Dentistry
Family and Emergency Dentist in Spanish Fork, UT.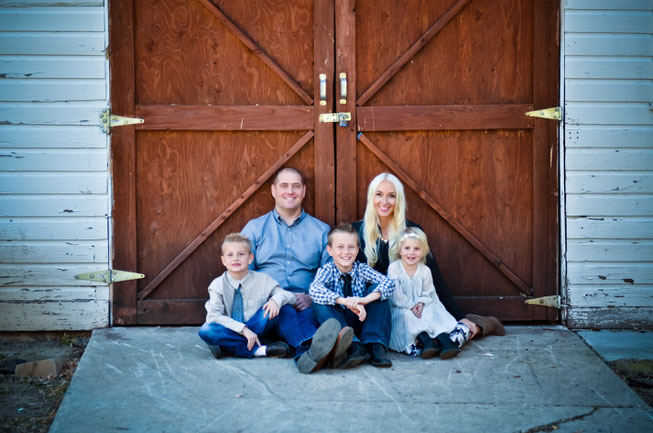 If you are looking for a great dentist in Spanish Fork, that takes your insurance, you have found the right place. Please give us a call and see why we are the dental office for you.
Having a Dental Emergency? We hold spots open in our schedule every day for emergency toothaches. They fill up fast, so call as soon as you can. Dr. Strong is an emergency dentist in Spanish Fork that performs root canals, extractions, and cosmetic restorations.
"I need a dentist that takes my insurance!".  Most of us have said these words at some point in our lives. Most people either have a dentist in their church, in their neighborhood, or in their family around here. So how do you choose the dentist that is right for you, and your family? Most start off by checking which dentist is "in-network" with their insurance plan. We are in-network insurance providers for most insurance plans. The next step is to check out the websites of the various dental offices in your area.  You will be able to get some idea of the personality of the dentist, and office, via the website. If you are here, I hope you can get a feel for the easy going personality in my office. Our patients are often surprised (in a good way) at the calm and efficient atmosphere in our office. I don't spend hours talking, I get to know my patients, but I stay on time.  In my opinion the best way to choose a dentist is to ask your friends who they go to. Ask them if their dentist is fast, if the work lasts, if they have clear financial policies, and if the staff seem happy to be there. Those are all key indicators of a quality dental practice. 
When I grew up in Springville, I knew many of the small business owners in the community.  My dad had a "Mom and Pop" accounting office that my Grandma Jane ran before my dad became a CPA. Through him I was able to rub shoulders with some good people. The business landscape is changing in our area. Corporations (including dental corporations) are pushing out the Mom and Pop offices. I am proud to say I am not part of a dental corporation. I am a small town dentist, and dental office.
At the most basic level, we treat you the way we would want to be treated.  We treat you the way we would want our family to be treated. 
At our dental office we feel like it is our job to give you the best dentistry we can.  We leave it up to you to decide what treatment you really want to do.  We will never sell you on anything we don't truly believe you need.  If you EVER feel like we are pushing any treatment on you let us know.  We always want you to feel comfortable in our dental office.
This practice was previously owned by Dr. Kenneth Palmer. Dr. Palmer was a native of Spanish Fork. His patients loved him, and he loved them. After Dr. Palmer's passing I purchased the practice from his wife Dori. She is a courageous and strong woman. We are honored to follow in their footsteps and we will do our best to take care of the patients in this dental practice.
Dr. Brad N Strong, owner of Strong Family Dentistry, Graduated from Brigham Young University in 2002 and The Ohio State University College of Dentistry in 2006. He loves to learn and continues to be on the leading edge of dentistry. He enjoys his job and the people he comes in contact with on a daily basis.  Learn more about his training here.
Root Canals - Veneers - Cosmetic Dentistry - Tongue Ties - Dental Emergency - Toothaches - White Fillings - Bleaching - Implants - Wisdom Teeth
All treatment completed by Dr. Brad Strong, Dentist in Spanish Fork UT